Biography
Born 21st of September, 1986, I grew up most my life living in Egypt. I was always a fan of comics, Japanese anime, and I spent most my childhood and teenage years drawing, and in front of the TV. By the end of high school, unfortunately due to cultural reasons, I was forced into Engineering by my parents. After my first year in University, I decided I needed an escape, and so I took on boxing.
A motorcycle accident and a shoulder surgery later, I was told I would not be able to continue boxing, and so I thought to myself; if I can't fight like the characters I drew, I might as well look like them. And that's when it all began. A year later I began actively competing in bodybuilding.
After several attempts, I became the first in my University history to win the University and Collegiate Nationals in bodybuilding. That was my fifth show, in 2009. After graduating in 2011, I had moved to Muscat, Oman, to work as a sales Engineer. Unhappily working, I began to retreat once more into the bodybuilding lifestyle. 2 warning letters later, I competed in the IFBB Oman 8th Annual national competition, where I had placed 4th.
Soon after a long depressing phase, I had finally received the news that my Immigration to Canada was ready, just in time for the birth of my first son. And it was here where life's true brute began. No jobs, no prospects, doing small work here and there, I wasn't going anywhere, barely surviving, making ends meet, and feeding my family. A year later, my daughter was born, and it was then when I decided, again, bodybuilding is to be my savior, one last time. This was my last ditch effort.
My 4th placing in Oman had qualified me for nationals in Canada, the biggest and highest level competition for Amateur bodybuilding – It was do or die.
August 18th, 2012, was the day my life changed; It was the day I had won the Canadian Nationals as a middle weight from my first attempt. Since, I have built my reputation as a bodybuilder, and as a coach, helping people with customized programs to achieve short term and long term goals, and prepping athletes for competitions – be it bikini, figure, physique, or bodybuilding. My record stands solid, and I strive and continue to inspire others with what I do, and proving that dreams do come true.
Contest History
– 2006 University and Collegiate Egyptian Nationals: NP
– 2007 University and Collegiate Egyptian Nationals: 9th Place
– 2008 University and Collegiate Egyptian Nationals: 4th Place
– 2009 University and Collegiate Egyptian Nationals: 1st Place
– 2011 IFBB Oman Nationals: 4th Place
– 2012 CBFF Canadian Bodybuilding Nationals: 1st Place
– 2015 CBBF Canadian Bodybuilding Nationals: 1st Place
– 2016 CBBF Canadian Bodybuilding Nationals: 2nd Place
– 2016 Ben Weider Legacy Cup – 1st Place
– 2017 CBBF Nationals – Tie
– 2017 Ben Weider Legacy Cup – Pro Card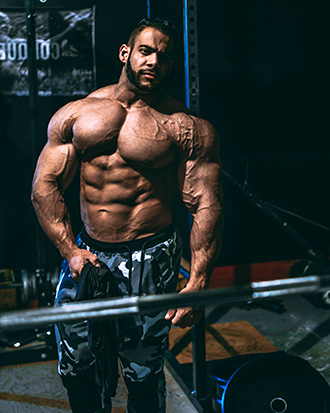 Quick Facts
Title: Durabolic Nutrition Founder/CEO Coach, IFBB Pro
Husband and Father of Two
Education: B.Sc. Civil Engineering
Location: Montreal, QC
Favourite Exercise: All of them!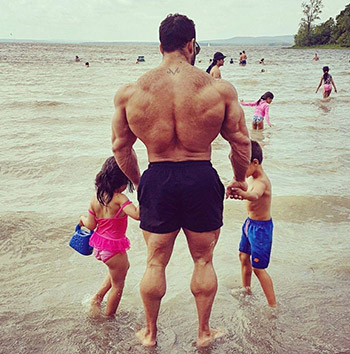 Customized Program King
Durrah has transformed thousands of clients to this day, creating custom plans that suit their everyday needs, not one individual is the same so there is no cookie cutter programs here.
Success Stories
"Dude, your program is really accurate, amazing, more than what I thought and exactly what I need. Million thx to you"

30

"Real professional.  And I can feel that you genuinely want me to improve. Really grateful for what you've done to help me."

24, Hong Kong. Founder of @fityohk

"Your plan is perfect. I can see you did put a lot of effort into it. Thank you, sir."

"This is great. Very customized to my needs and schedule and very detailed diet and workout plan.  Although I've read many positive reviews on your programs, this is actually better than I expected."

, 39, Egypt

"The program you did for me is awesome. I'm seeing changes almost everyday. Energy levels are up and I'm feel great.  Thanks Durrah!"

38, Toronto, CA

"Hi Durrah. It's been 3 months since I started your program. Super happy with it.  Lost 5 kilos at a much faster rate than I have before. I'd like to upgrade to full coaching if we can, for 3 months. Let me know the steps, please. Thanks again."

33, Edmonton, CA

"Durrah! You're a freakin' genius! I love you! Don't how know how you did it, but I'm looking the best I have ever, can't wait for summer! Spain here I come!"

32, Miami, USA

"Hello Coach. Honestly I'm surprised. The level of detail is incredible, everything is crystal clear. You actually took my notes seriously, and made a plan that works for me. Will definitely spread the word."

35, Saudi Arabia

"Ok! That blew me away, I'm already losing weight reading this!! <3 This is the most detailed plan I've ever my eyes on.  The food mentioned, how to train, sets, reps, all timed to every hour, this is amazing! Thank you champ, my Allah bless you!"

35, Egypt

"Duuuuude. Really like this. Very detailed. Thank you."

19